Mô tả
Homepage: http://www.seagate.com/as/en/internal-hard-drives/hdd/ironwolf/

Để có được giá tốt nhất, tham khảo trong file báo giá: http://vulegia.com/blogs/news/baogia
TACOMPUTER sẽ luôn lựa chọn giá rẻ nhất và được bảo hành trực tiếp từ nhà hãng Seagate.
Model giá rẻ nhất của nhà phân phối nào hết hàng, TACOMPUTER sẽ liên hệ nhà phân phối còn lại, và dĩ nhiên, giá cũng sẽ cao hơn 1 ít.
Giá chưa bao gồm phí vận chuyển, hỗ trợ các vấn đề kỹ thuật Online (Phone, UltraViewer, TeamViewer…) vĩnh viễn.
Hỗ trợ cài đặt cơ bản tận nơi miễn phí (áp dụng cho lần đầu tiên), áp dụng cho khu vực Quận nội thành HCM. Phí dịch vụ tận nơi cực tốt cho Quý khách.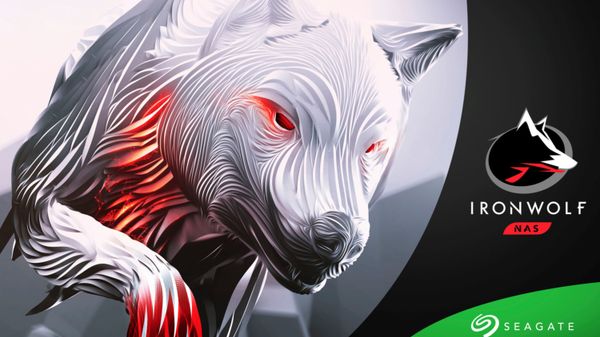 Perfect for

Connected home, SOHO, and SMB NAS

# of Bays

1 to 8 bays

Capacity

10 TB, 8 TB, 6 TB, 4 TB, 3 TB, 2 TB, 1 TB

RPM 7200

10 TB, 8 TB, 6 TB

RPM 5900

4 TB, 3 TB, 2 TB, 1 TB

NAS-Optimisation

AgileArray

™

Rotational Vibration Sensors

10 TB, 8 TB, 6 TB, 4 TB

Rescue Services

Optional

Multi-User Optimised

180 TB/year user workload rate

Warranty

3 years
Tough. Ready. Scalable.
For everything NAS, there's IronWolf and IronWolf Pro. Always on and always working, IronWolf is enhanced with AgileArray technology for optimal reliability and system agility. Multi-user technology and extreme workload rates allow IronWolf to perform and scale up with your enterprise.